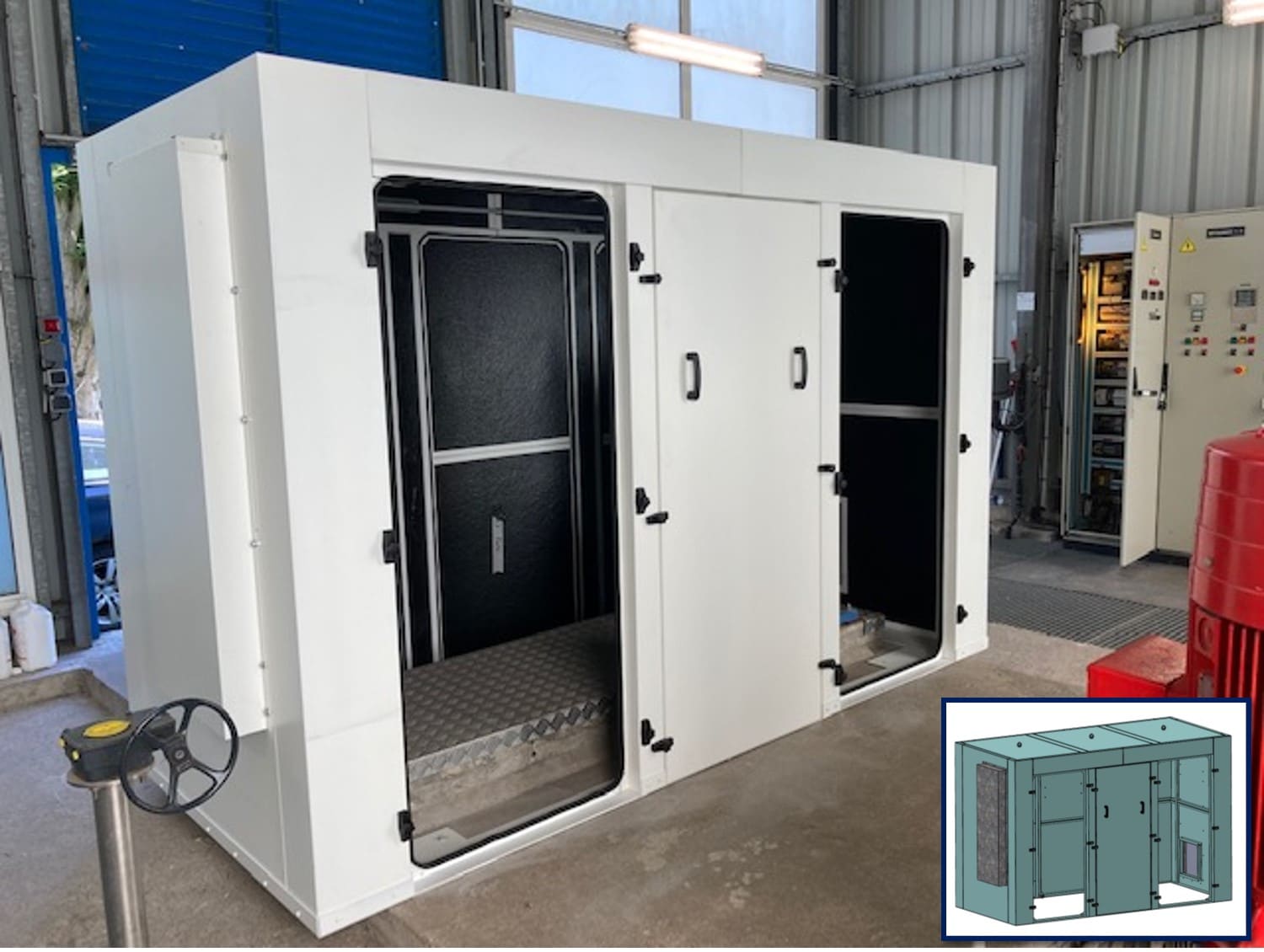 Custom acoustic enclosures – Water treatment
🔎 Focus on our acoustic solutions for water treatment plants.
📸 Example of a custom acoustic enclosure being assembled on site by our teams. Manufactured in our workshops.
➡ Goal: Reduce the noise impact of 2 pumps at a wastewater treatment plant under construction.


ECIB

designs and manufactures custom-made equipment for ventilation and soundproofing of wastewater treatment and drinking water management plants: silencers, acoustic grilles, hoods, turrets…