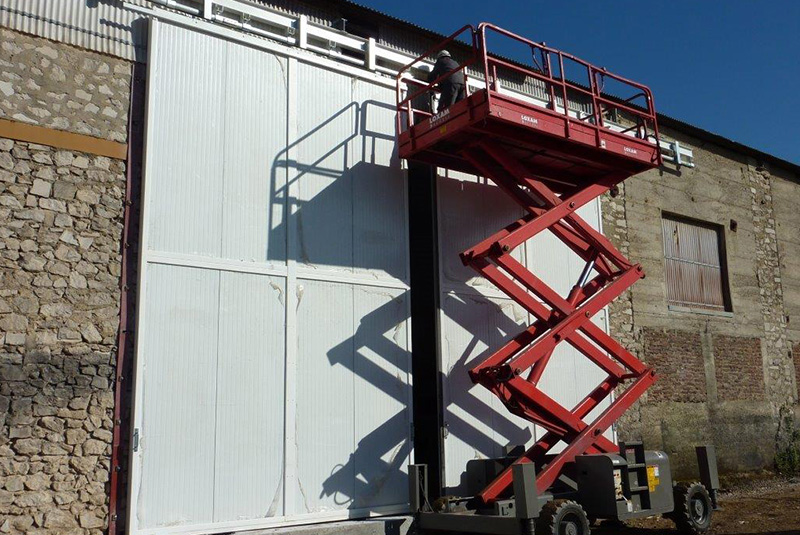 ECIB has a wide range of acoustic doors. Single or double door, sliding door, folding door, accordion door….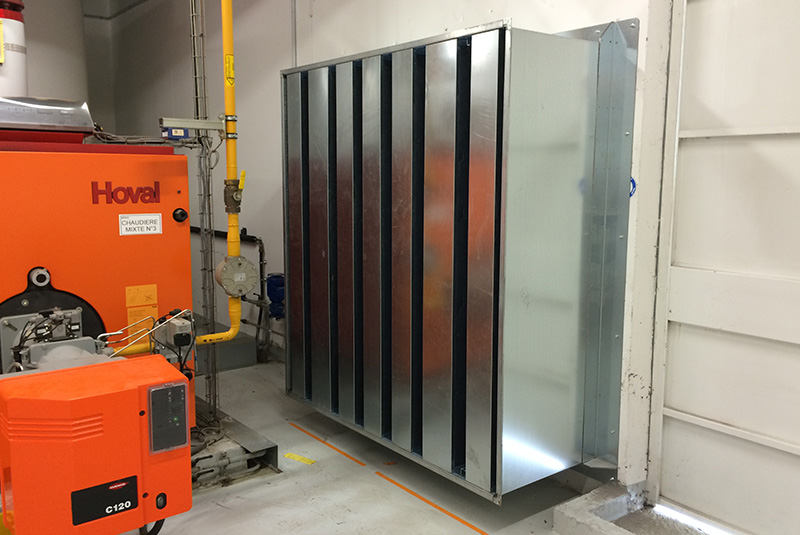 We can size and install different types of acoustic silencers (baffle, cylindrical or chimney cartridges).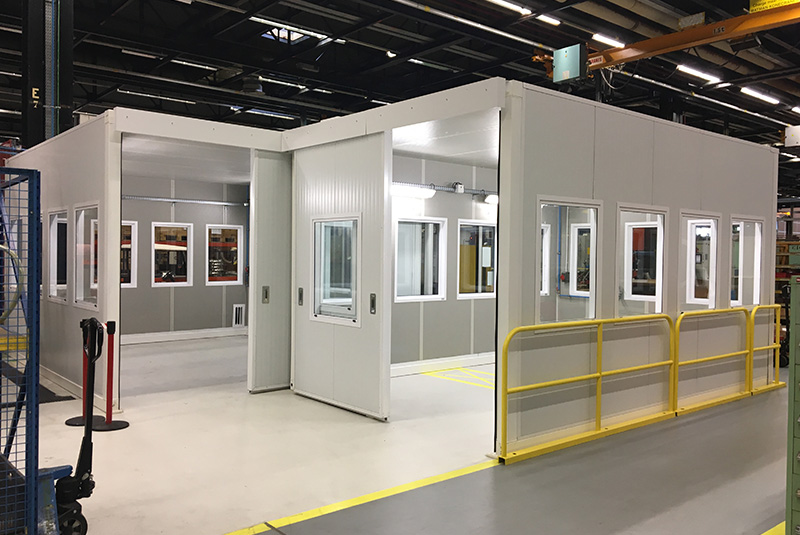 It isolates the operators from the ambient noise of the workshop, creating a quiet zone with specific lighting and soundproof ventilation. On the other hand, it can also isolate the workshop from a noisy process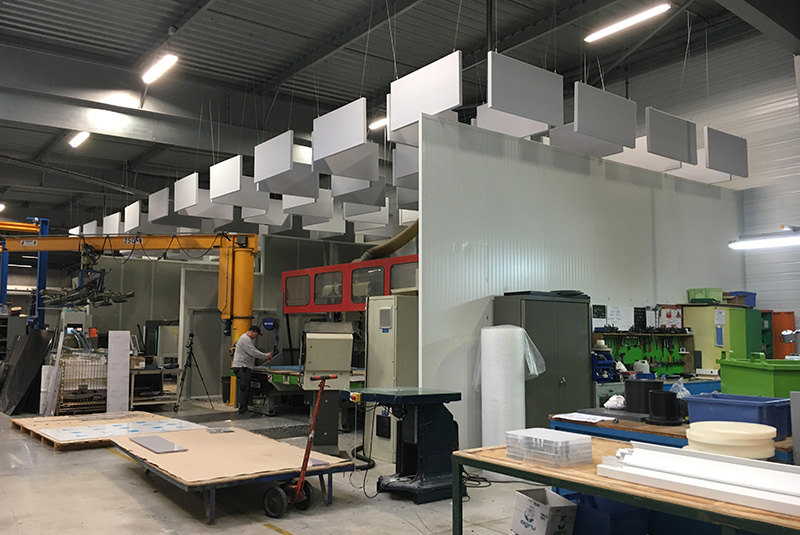 ECIB realizes the acoustic correction of industrial premises to reduce the phenomena of reverberation, thus improving the acoustic comfort inside.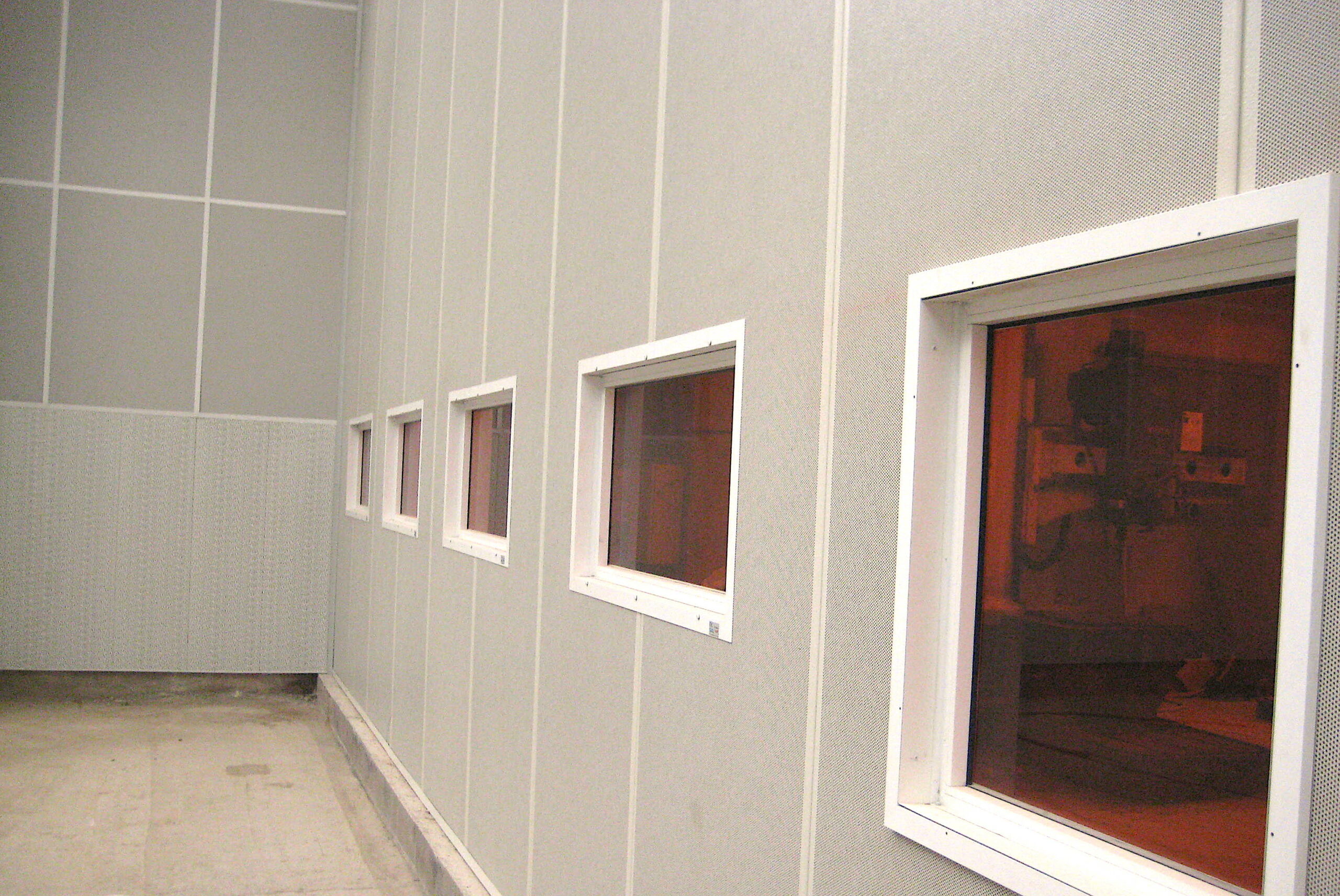 It separates the noisy areas from the rest of the workshop by creating several dedicated spaces. It can be completed with wall and ceiling treatments, swinging or sliding doors, glazing or acoustic tunnels.